crystalduncan@hushmail.com
Office: 760-913-8426
Common Scenarios:
Are you struggling to connect to others, do you feel lost and alone, or are unsure how to maintain effective relationships?
Do you find it hard to manage your emotions, either keeping them stuffed inside or lashing out without any sense of control?
Do you have deep rooted secrets that you are ashamed to share such as abuse, neglect, or trauma of any sort that keeps you locked in silence?
Do you suffer from poor self esteem, body image, or eating disorder related symptoms?
Are you struggling with your sexual orientation or gender identity?
These are just a few examples of why you will benefit from therapy.
​
​ I am
Crystal Duncan, LCSW,
and my mission is to be at peace with myself, my work and my social and personal relationships. I strive to live a wholehearted authentic life and I believe it is my purpose to help others find their authentic self and resolve past and present issues preventing them from being who they were meant to be. I would like to share these important concepts, and ideas with you in your journey to creating a more meaningful life. I firmly believe you are the expert of you experiences and I am the guide to help you see more objectively who you authentically are. When we are viewed by another through the lens of empathy and compassion, the best version of ourselves can come forth. I have worked with adults, couples, adolescents, and elderly patients who struggle with substance abuse, eating disorders, traumatic experiences, childhood abuse, isolations, depression, loss of a loved one , anxiety, and various other mental health issues.
My
Approach to Therapy Statement
will give you a better idea of how I can be of help.
Call or
Email
Sanctuary By The Sea Counseling Services for a
free phone consultation
now -
(760) 913-8426
​
My practice is located in Encinitas, North San Diego County, CA. My practice includes traditional 'in the office' talk therapy, meeting in nature to allow the world around us to help soothe and refresh our minds, and telehealth when distance does not permit a face to face meeting.
Services and Fees.
Please call my office to schedule a meeting,
760-913-8426Email: crystalduncan@hushmail.com
Powered by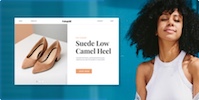 Create your own unique website with customizable templates.