crystalduncan@hushmail.com
Office: 760-913-8426
​Areas of Support:
Trauma- Single incident trauma as well as complex trauma
​PTSD (Post Traumatic Stress Disorder)
Eating Disorders
Depression
Substance Abuse
Anxiety
Relationships
Sexual Identity and Sexuality ( LGBTQIA)
Bipolar Disorder
Severe Mental Illness
Self Injury
​Parent/Teen Conflict
Bullying
Religious Issues
​Personality Disorders
Bereavement
Modalities/ techniques used
Interpersonal Neurobiology-At its core, interpersonal neurobiology holds that we are ultimately who we are because of our relationships. Grounded in attachment theory this work looks at how early attachments influenced and organized the brain. If our primary caregiver/s were unable to provide necessary attunement, we learned and developed adaptive ways to get our needs met, sometimes those adaptations become maladaptive later in life. The therapeutic relationship can help to reorganize the brain in a more healthy adaptive way. Daniel Siegel is the pioneer of Interpersonal Neurobiology, he has various books and videos explaining this framework.
Somatic Experiencing- A body oriented trauma based modality to help people resolve single incident and complex trauma. This is a fascinating approach to therapy, Please see my blog on a full description of this approach. you might also want to check out Peter Levine, the developer of this modality. He has various youtube videos, and books on his theory of trauma, and how Somatic experiencing can help regulate the nervous system.
Dialectical Behavioral therapy- This approach to therapy is considered a gold standard approach to therapy. It is best used in assisting people in better managing and responding to emotions, cultivating mindfulness, as well as improving interpersonal relationships. see https://psychcentral.com/lib/an-overview-of-dialectical-behavior-therapy/ for a further description.
Acceptance Commitment therapy- ACT is also an acceptance/mindfulness based modality which is based around increasing one's Psychological flexibility and living according to one's personal values. Please see https://contextualscience.org/act for a further description.
Emotional Focused and Emotionally Focused therapy- Emotionally focused therapy can help people address attachment-related insecurities and learn how to interact with their romantic partners in more loving, responsive, and emotionally connected ways, which can result in a more secure attachment. This approach can also work well with individuals helping them to better understand their emotions and how these emotions can be better attuned to. http://www.goodtherapy.org/learn-about-therapy/types/emotionally-focused-therapy
Cognitive Behavioral therapy- An cognitive approach that looks at how thoughts, feelings, and behaviors are all connected. The theory is that when one has anxiety and or depression it is generally stemming from what is called cognitive distortion or simply put unhelpful thoughts. The goal is to Work towards reframing these unhelpful thoughts and core beliefs that impact feelings and behaviors.
I use an integrative approach, meaning I draw upon the various modalities mentioned above, as well as others that I am trained in. I believe that healing and transformation come from using what works well with the person and or couple I am working with, individualizing the experience. First and foremost building a relationship that is safe, non judgmental, and objective.
​
Client Demographics:
​
Adolescents
Adults
Couples
Fees for Psychotherapy
Office Visit:
60 minutes $130.00, 90 minutes 180.00
​Offsite Visit
TeleHealth 130.00
​Sliding Scale Fee- Financial stressors- I can work with you on a temporary agreed upon sliding scale fee.
​
Please call my office to schedule an appointment, 760-913-8426
Powered by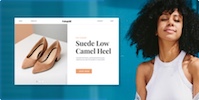 Create your own unique website with customizable templates.